Tailgate Alaska Overview
Initially, you will want to make three big decisions: How to get to AK (fly, drive, or ferry), where to stay in AK (hotel, RV, or tent), and what mode of transportation to access the peaks (on-foot/skinning, cat, sled, or heli.)
Planning those three main points will make the rest of your trip much smoother. In the past, many of the heli operators accepted walk-up clients — this is changing rapidly. With the demand being put on the aircraft flying into Valdez, it is highly recommended you pre-book heli time if you want to get up in the ship. There are a fixed number of "uphill" seats available around Valdez, and Tailgate Alaska maxes out this capacity for most operators.
In addition, many of the services and discounts offered to Tailgaters could easily become maxed out during the event. For instance, two years ago the Mountain Sky Hotel, where Tailgate Alaska based its operations in Valdez, sold out all of its lodging. Last year, there was a period where every room in Valdez was booked. These rooms are heavily discounted; thus they sell out fast — the same goes for RV rentals and availability of heli, snowmobile and snowcat services. Don't procrastinate so you're not too late.
Arrival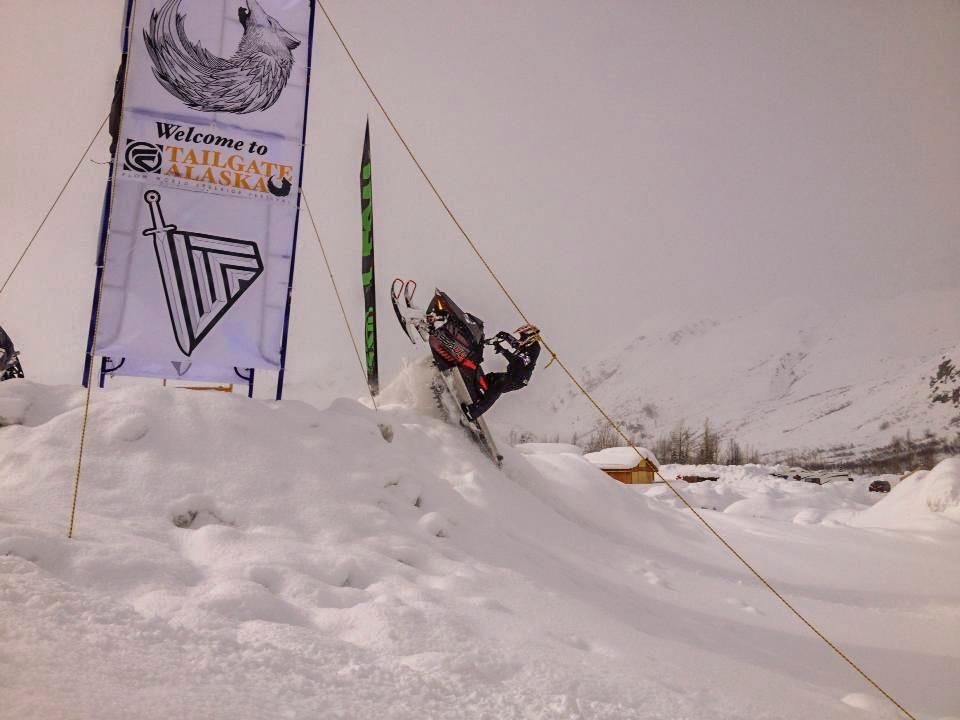 The event location is between mile markers 29 and 30 on the Richardson Highway (if heading from Anchorage to Glen Allen to Valdez.) Driving from Anchorage will take about 5 hours — the drive from Valdez to base camp is 40 minutes. Feel free to roll in any time, however, there is a mandatory check-in with our security guy(s), following your registration at the main office for your first of several briefings. *Should you pull in after hours, there will be a small lot in front of the main office for those ready to check in the following morning. (Access to the inner lot is for those with credentials only.)
Get A Tour And Settle In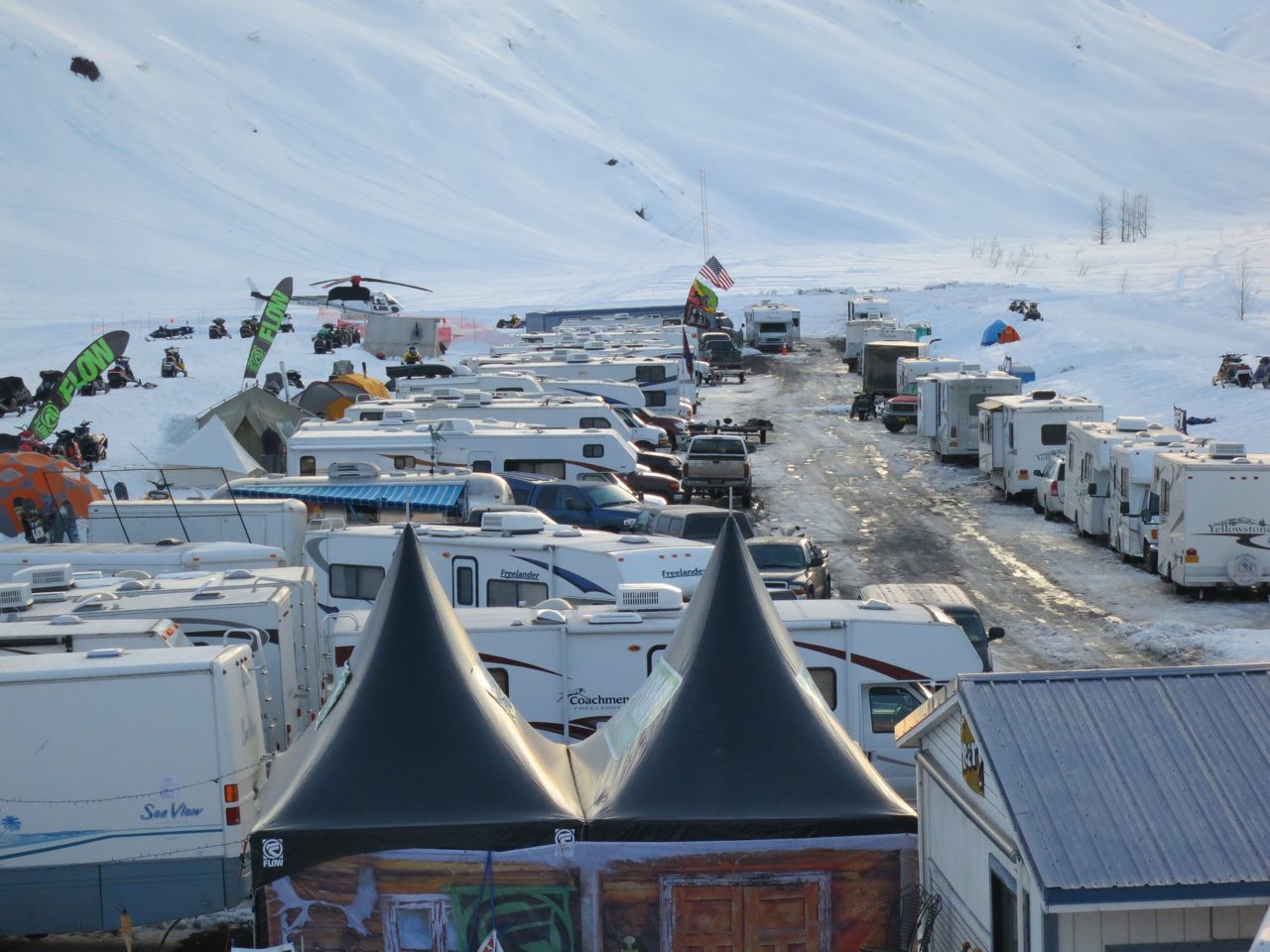 We will have regular tours of the event facilities to show you what is available at Tailgate Alaska and, hopefully, give you an idea for creative ways to fill your downtime at the event. Get your RV parked, set up your campsite or check in to your hotel, check out the mountains, and boot 'em up to get on it.
Set Up Your Camp

You have many options when it comes to staying at Tailgate Alaska. About half of the participants stay on the pass in tents and RVs and the other half stays in town in Valdez, taking advantage of deeply discounted hotel rooms that come with your Tailgate Pass.
If you will need firewood for your individual camp, please let us know ahead of time and we can help make arrangements with a local guy that brings wood to camp.
Get An Education

Learning how to access big-mountain terrain safely is at the core of Tailgate Alaska. We offer free, daily snow-science classes, taught by the Alaska Avalanche Information Center. In addition, you can take a basic class on riding snowmobiles or learn how to work on them. At Tailgate Alaska, safety is our #1 priority.
How To Get To The Peaks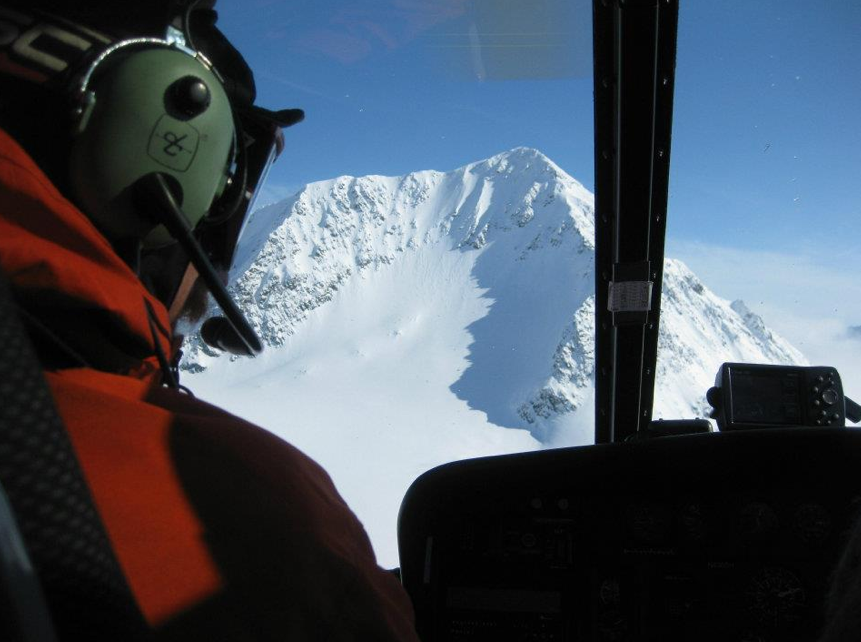 Tailgaters have many options when it comes to accessing terrain. Skinning access is direct from camp in any direction, with approaches minimized by the abrupt peaks and central location. Snowmobile access is virtually unlimited at Tailgate Alaska. With more than 100 snowmobiles showing up in 2012, it's the first choice of those in the know. There are also five helicopter operators in the area, giving multiple selections for those looking for the ultimate wintersports experience and perhaps a top-ranking life experience, too.
If you have already booked time with a heli, cat or other operator, you are one step ahead of the game (just make sure you get the TGAK discount.) Simply let them know you are in town. If you haven't made arrangements, set a plan to get up hill ASAP. There are few worse feelings than sitting out a blue day.
Daily Schedule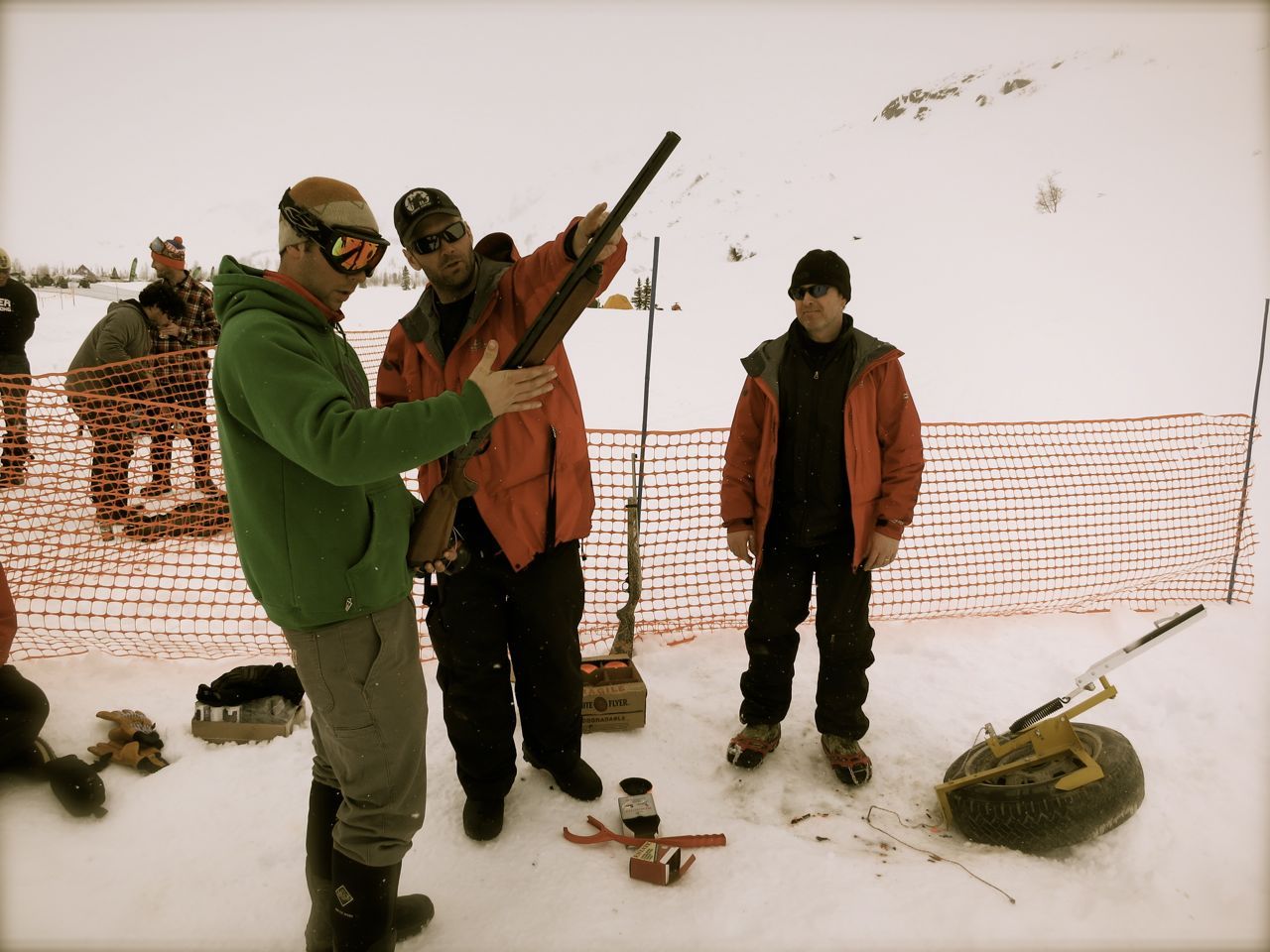 Your daily plan will depend largely on the weather. If it is socked in, there's plenty to do around base camp — take a snow-science/sled-riding/sled maintenance class, tune your board, challenge a pal at table tennis or darts, try skeet shooting, do the beacon search contest, or wait for the evening activities to begin. If it goes blue, be ready. People will be heading out in all directions — on skins, sleds, and in helis. Be ready, have a plan and a crew, and you will not be disappointed.
Go Riding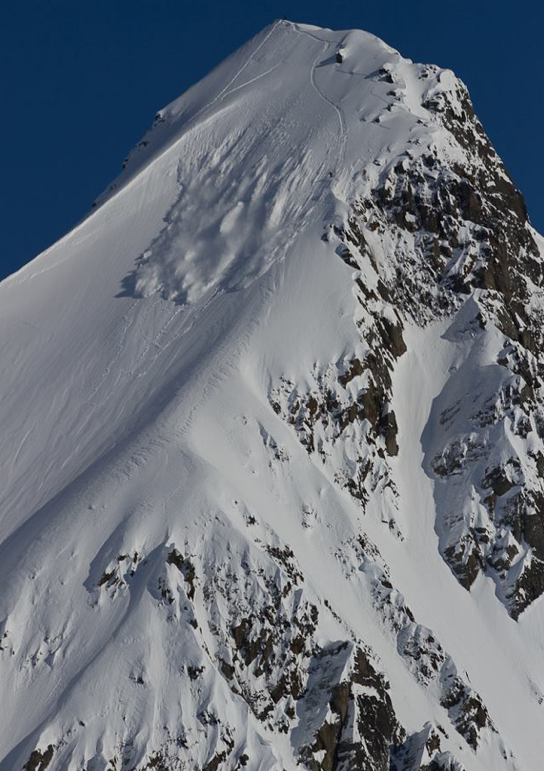 This is why you came to Alaska, now go get some. Take your time getting ready. I day in the backcountry of Alaska is often 10 plus hours long. If you have never ridden in Alaska, rest assured there is terrain for every ability level. If you are coming here to push your own limits, this is the right place! The mountains offer terrain, stability and access unlike anywhere else on the planet.