We are please that Flow Tailgate Alaska 2013 was such a resounding success. Almost 500 people came to Thompson Pass to experience the Chugach for themselves. And the mountains delivered with sable snow pack, deep snow and beautiful weather.
Here are some photos from Tailgate photographer Justin Befu.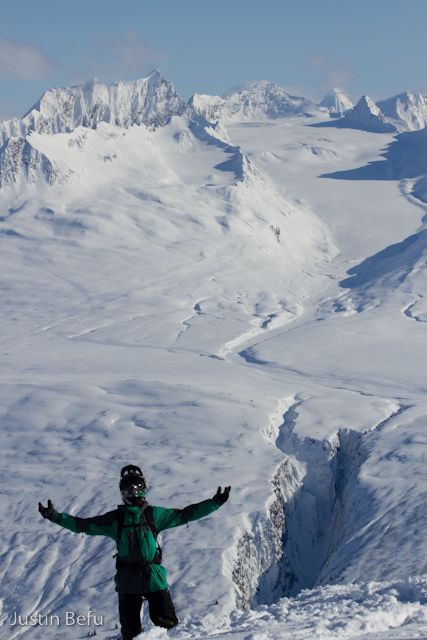 David Biner, humbled by the magnitude of it all.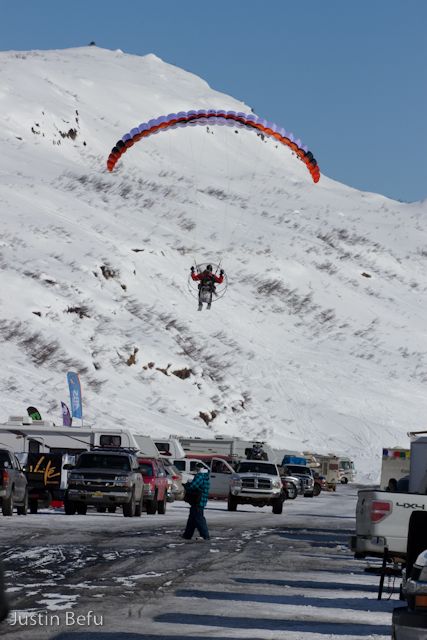 Pryce 'The Situation' Brown flys over basecamp.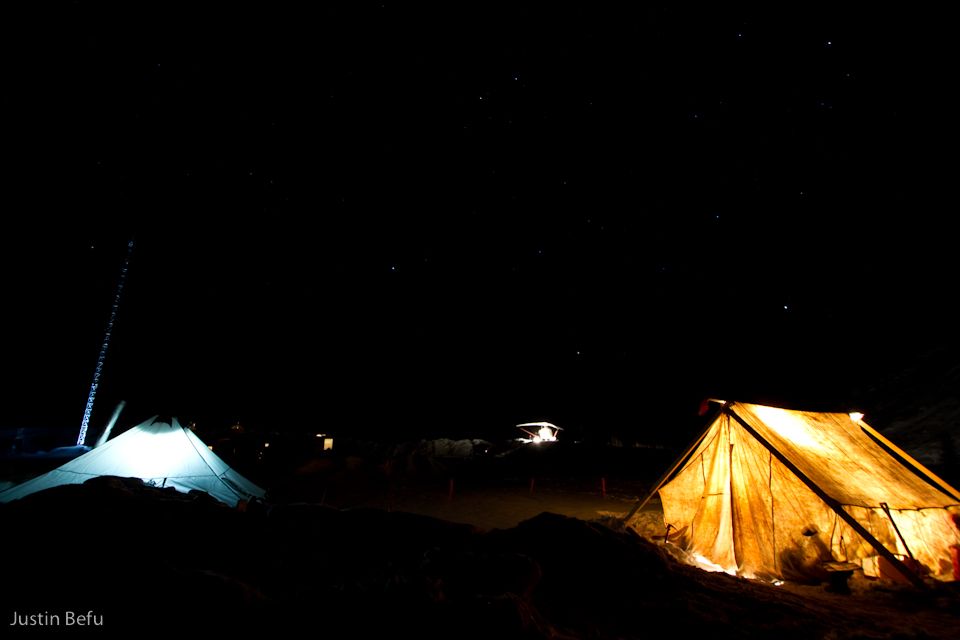 Camping into the night.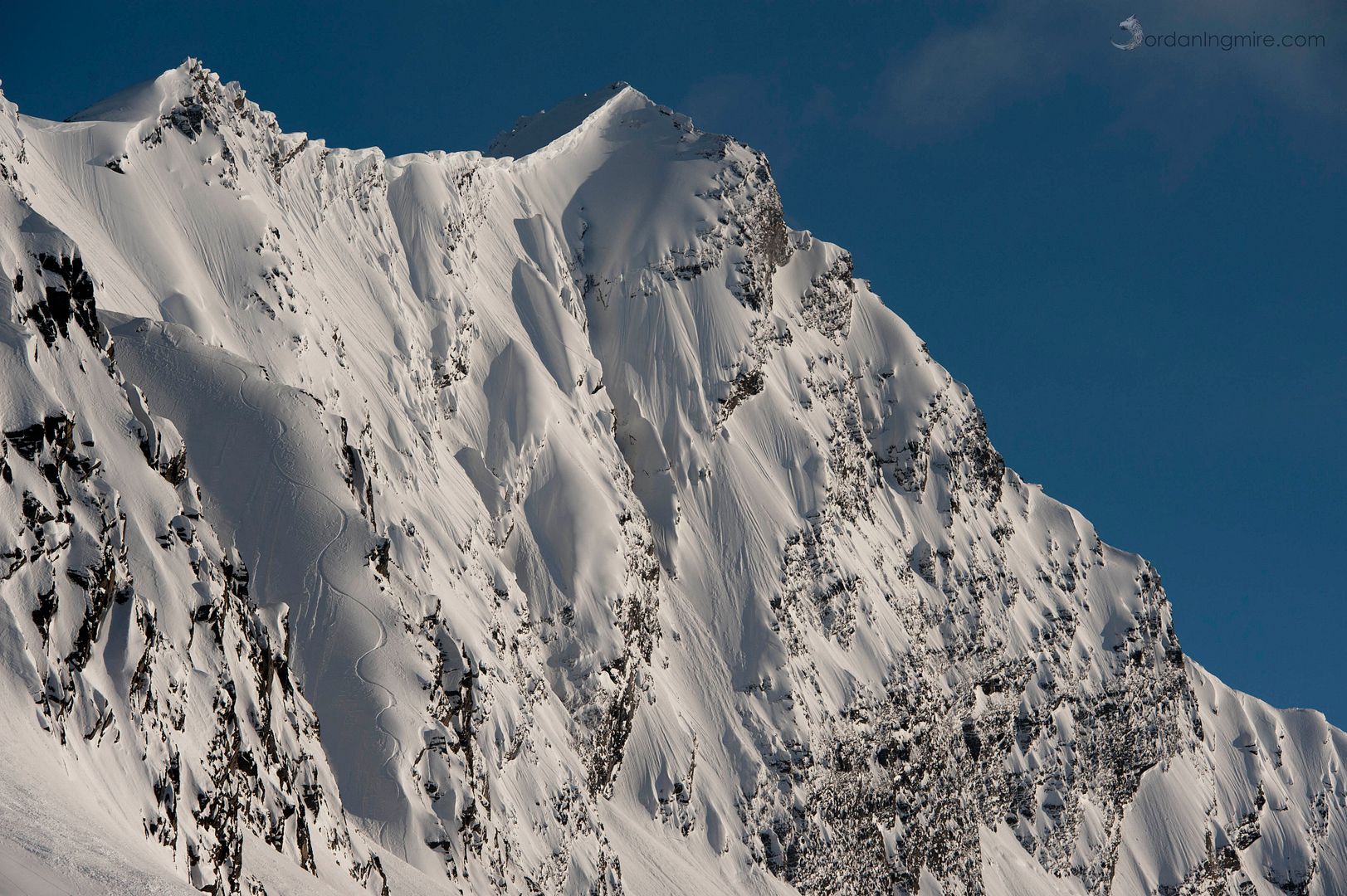 Moss Halladay paints a sweet line in the Books.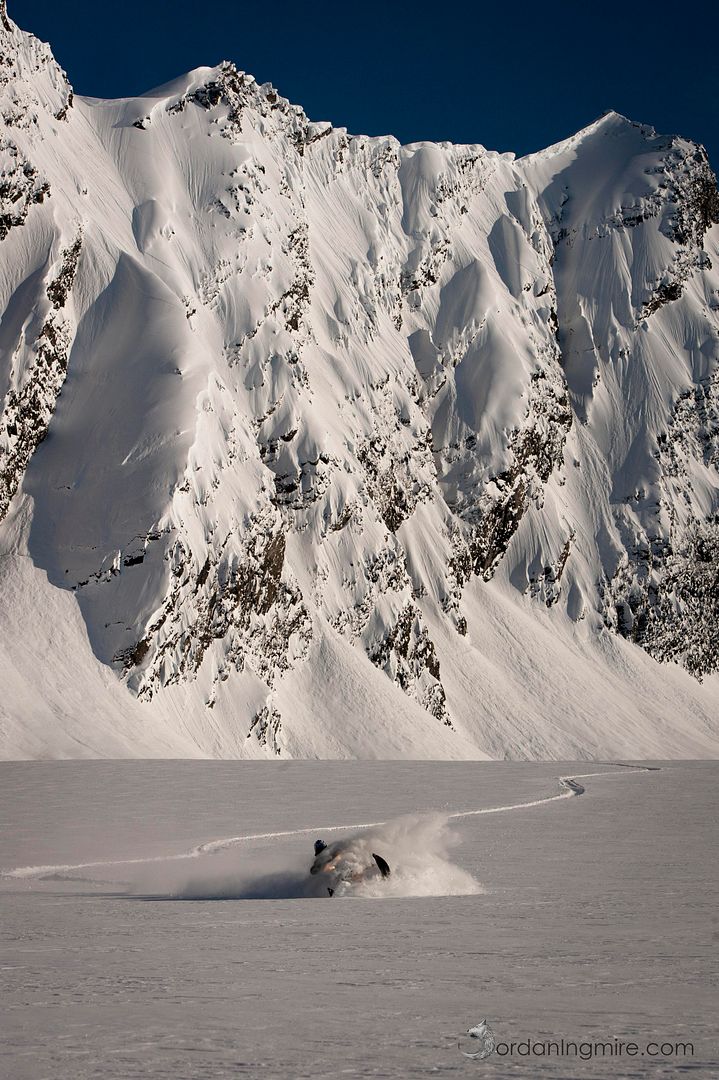 The powder turned out for Tailgate.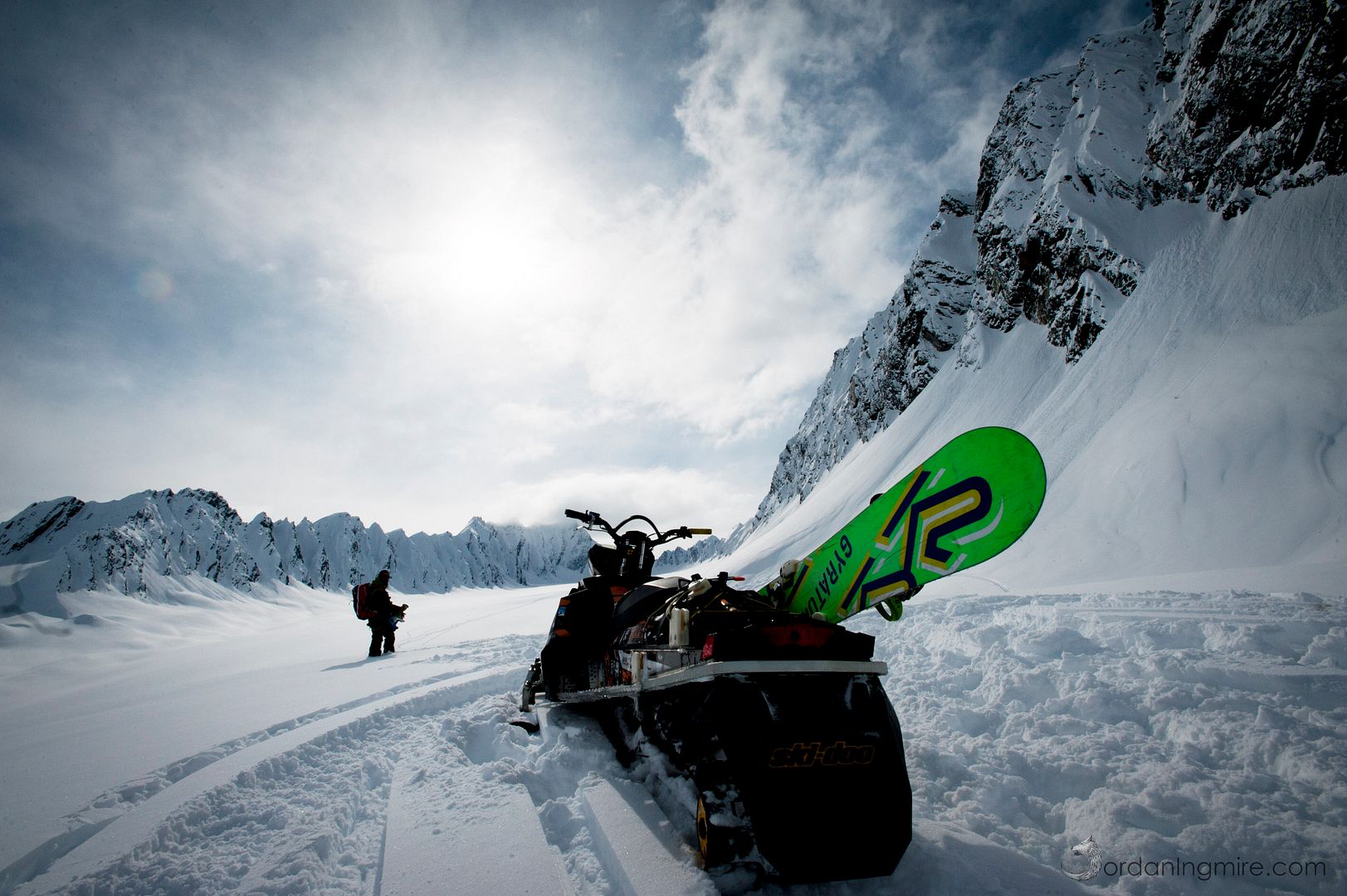 Many new areas were explored, and many new risks uncovered.

Deep glacier travel is always risky business.
Planning is already underway for Tailgate Alaska 2014 - stay tuned!